Roughing the Passer
Another week, another roughing penalty changing the outcome of a game.
Michael Bennett of the Eagles fought through a block and as he was falling to the ground, made a drive-ending sack of Kirk Cousins. For some reason a flag was thrown for roughing the passer because Bennett tackled him below the knees. The refs had a quick conference and everyone thought it would be picked up. It wasn't.
He didn't dive at the knees.
He grabbed his thighs and slid down to his ankles. Then he pulled Cousins down to the ground in a gentle, almost loving way. Bennett didn't roll up Cousins' legs. He didn't twist them violently.
His only other option would be to just let go of Cousins.
Ridiculous.
The Vikings scored a TD on the drive and ended up winning by 2 points.
These calls are costing teams victories. When will the NFL step in and rectify the situation.
Oddly, Andrew Luck was sacked by two Patriots, who drove him to the ground and both landed on him. No penalty.
Offensive Acknowledgement
Drew Brees surpassed Brett Favre and Peyton Manning to set a new record for most passing yards in a career. Unlike Brett and Peyton, Brees is a class act and deserves all of the accolades he is receiving.
Remember, San Diego gave up on him and Miami chose Daunte Culpepper as a free agent because their medical staff said that Brees' shoulder wouldn't hold up.
He seldom gets mentioned as the best QB of all time, but we should consider it.
He has 5 seasons of over 5,000 yards. Dan Marino, Tom Brady, Manning, and Matt Stafford are the only QBs to hit the 5k mark, and they each did it once.
He has 4 of the top 24 seasons for TDs in. Only Aaron Rodgers, Brady, and Manning have equaled the mark.
We are living in the golden era of QBs and Brees deserves to mentioned as an all-time great. Take a minute and appreciate the excellence we are witnessing.
Defensive Notes
Now for some team notes...
Arizona:
Budda Baker and Josh Bynes led the team in fantasy scoring. Budda had 16 TT and a sack, while Bynes had 11 TT, a FF, and a sack.

I don't get it. They are 5 games into the season and cannot decide on who is playing at linebacker. Maybe they are shopping Reddick and wanted to showcase him to the league prior to the trading deadline. Forget Buccannon,the only player I would trust is Josh Bynes.

Robert Nkemdiche missed the game with an injury, no need to worry.

Marcus Golden saw a marked increase in playing time and was in on 52% of snaps. Check your waivers and if possible, get him on a roster.
Atlanta:
Duke Riley's snaps have stabilized and Foye Oluokun is still getting more playing time. He topped 50% for the first time this season and Riley played 84%. We will continue to monitor, but Oluokon should be owned moving forward.
Baltimore:
I finally felt confident enough in Kenny Young to start him this week. Predictably, his usage fell to a season-low 25% and it killed my matchup. Ugh.

Terrell Suggs was on the field for 82% of the Ravens' snaps, a season-high. I wouldn't be too concerned about the elevated action, the Browns called 50 pass plays for Baker Mayfield.
Buffalo:
Matt Milano led the team with 10 TT and a FR.

Jerry Hughes and Trent Murphy need to be on a roster. They are not getting many pass rush opportunities, but as Josh Allen becomes less horrible, that will change. If Josh can get better.
Carolina:
Thomas Davis is returning from his suspension and should be added to your roster. Just don't start him until we know what his usage will be moving forward.

Julius Peppers played a season-high 66% of snaps against the Giants, but failed to record any significant numbers. He won't survive playing that many snaps.

Wes Horton's numbers continue to drop, mirroring his playing time. He is a safe drop in all formats.
Cincinnati: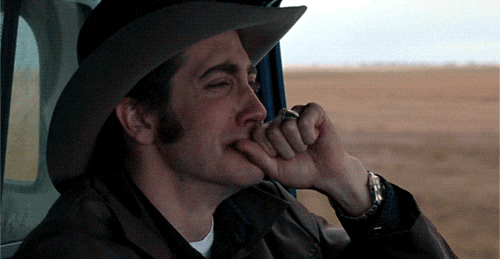 Geno Atkins had another great day with 3 TT and 2 sacks.

Vontaze Burfict is back and he played well, logging 7 total tackles. Outside of an injury, Hardy Nickerson can be dropped in all formats.

Sam Hubbard had a solid day as he recorded 3 total tackles and returned a fumble for a TD. He has remained efficient despite his playing time. He is a player to keep on your radar.

Carl Lawson recorded 1 assist on Sunday. My patience is beginning to run thin as he continues to under perform statistically. Unfortunately, I can't quit him. He is a player I love and probably won't cut.
Cleveland:
Jamie Collins and Christian Kirksey had 12 TT each in their defensive battle against Baltimore.
Dallas:
Leighton Vander Esch was flying all over the field and making plays on Sunday. I don't see how he returns to his old role when Sean Lee returns. If he does, the entire Cowboy's staff needs to fired.
.Detroit:
The Q's (Glover Quin and Quandre Diggs) led the Lions with a combined 23 TT this weekend.

A'Shawn Robinson played only 40% of the snaps this weekend, leading to a disappointing fantasy output. I have him on many rosters and am holding firm. Continue to monitor the situation.
Indianapolis:
Denico Autry let people down after his breakout week 4 performance. Recording 3 total tackles against the Patriots in only 44% of the snaps. We shouldn't overreact to a Thursday game, but the combination of factors makes him droppable.
Kansas City:
Justin Houston and Tanoh Kpassagnon were both injured against Jacksonville as the Chief's defense turned in a great performance.

Reggie Ragland played a season-low 29% of the snaps, while the Chiefs played well. A coincidence? I think not.

Chris Jones was ejected for punching a lineman in the butt. Not sure why he did it, but not a great move.
LA Chargers:
Jatavis Brown disappointed owners when he appeared in only 44% of the snaps, following a season-high 98% in week 4. Denzel Perryman is the only must-start at LB for the Bolts.

Corey Too Liuget to Quit returned from his suspension and was rewarded with 58% of the snaps. He is definitely a waiver target.
LA Rams:
Can this defense get any more stacked? Trick question, the answer is yes. Mark Barron returned to the lineup bolstering the only weak spot on the Rams' D.

Aaron Donald is amazing. There is nothing else to say. We are watching a generational talent in his prime.
Miami:
Jerome Baker continues to impress putting up 7 TT, 2 TFL, and 2 sacks. Check your waiver wire and make sure he is on a roster.
New Orleans:
Demario Davis and AJ Klein received the bulk of the snaps at LB as the Saints defeated Washington. The defense played a solid game, limiting Washington to 283 yards while sacking Alex Smith three times and causing 2 turnovers. Davis and Klein are the only two LBs to own from this defense.
New York Giants:
The only LB worth starting is Alec Ogletree who has played every defensive snap for the Giants this season. Kareem Martin dipped to 66% usage, which is his lowest of the year.
NY Jets: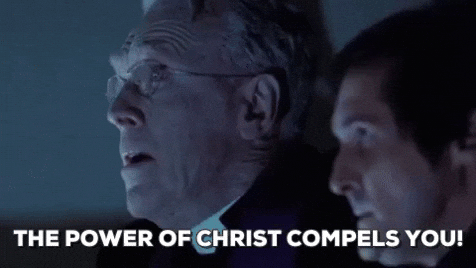 Marcus Maye had his best day as a pro against the Broncos. He recorded 8 TT, 1 FF, 1 int, and .5 sack. His interception was returned a record 103 yards as he was tackled at the 1 yard line. His efficiency is off the charts and he should be on a roster in all leagues.

Leonard Williams is playing like a man possessed and I hope they don't call in Karras. ​
​You don't often find a 3-4 end who is worthy of starting every week, but Big Cat has reached that level.
Philadelphia:
Michael Bennett and Brandon Graham both played a season high percentage of snaps in their week 5 loss. They both had a sack, although Bennett's was penalized for not being gentle enough.

Although he didn't record a stat, rookie Josh Sweat saw his first game action.
Pittsburgh:
Vince Williams was not on the field this weekend and his spot was filled with Tyler Matakevich/Anthony Chickillo. Combined they posted 6 total tackles in 73 snaps which doubled Vince's efficiency in the first 4 games. Matakevich should be on a roster, but let's confirm this usage will continue.
Seattle:
Mychal Kendricks has played his last snap in the NFL as he was suspended last week and will be jailed shortly for insider trading. No one was jailed for causing the financial collapse, but I'm glad we nabbed Kendricks. We should all feel a little safer.

Barkevious Mingo played in season-high 97% of defensive snaps. If he is on waivers, pick him up.
Hit me up @jjwenner on Twitter with any questions or comments.
JJ Wenner
IDP & Dynasty Writer
@jjwenner
#IDP #DefensivePlayers #2018 #fantasyfootball247 #Advice #Predictions #Analysis